Easy & Quick
Diamond-Like Protection
Premium Car Paint Restorer
Multiple Uses
WE ARE ALL CAR ENTHUSIASTS!
Stop overpaying for professional detailing services! Our objective was to simplify the process, and make car care enjoyable for everyone! This product is a fan favorite because it can be utilized in virtually all detailing tasks.
Easy & Quick Waterless Wash
Remove dirt and grease easily
Repair scratches and forms a diamond-like protective coating
Make your car new & shiny
Maintain the gloss for months
Multiple Uses
Safe for all surfaces on automobiles, boats, motorcycles, RV, paint, plastic, glass, and more.
What do our customers say
It's been recommended by 2.9K people on Facebook, Twitter and Instagram
14 Day Money Back Guarantee
Here's Why Customers
Trust Pineapplea®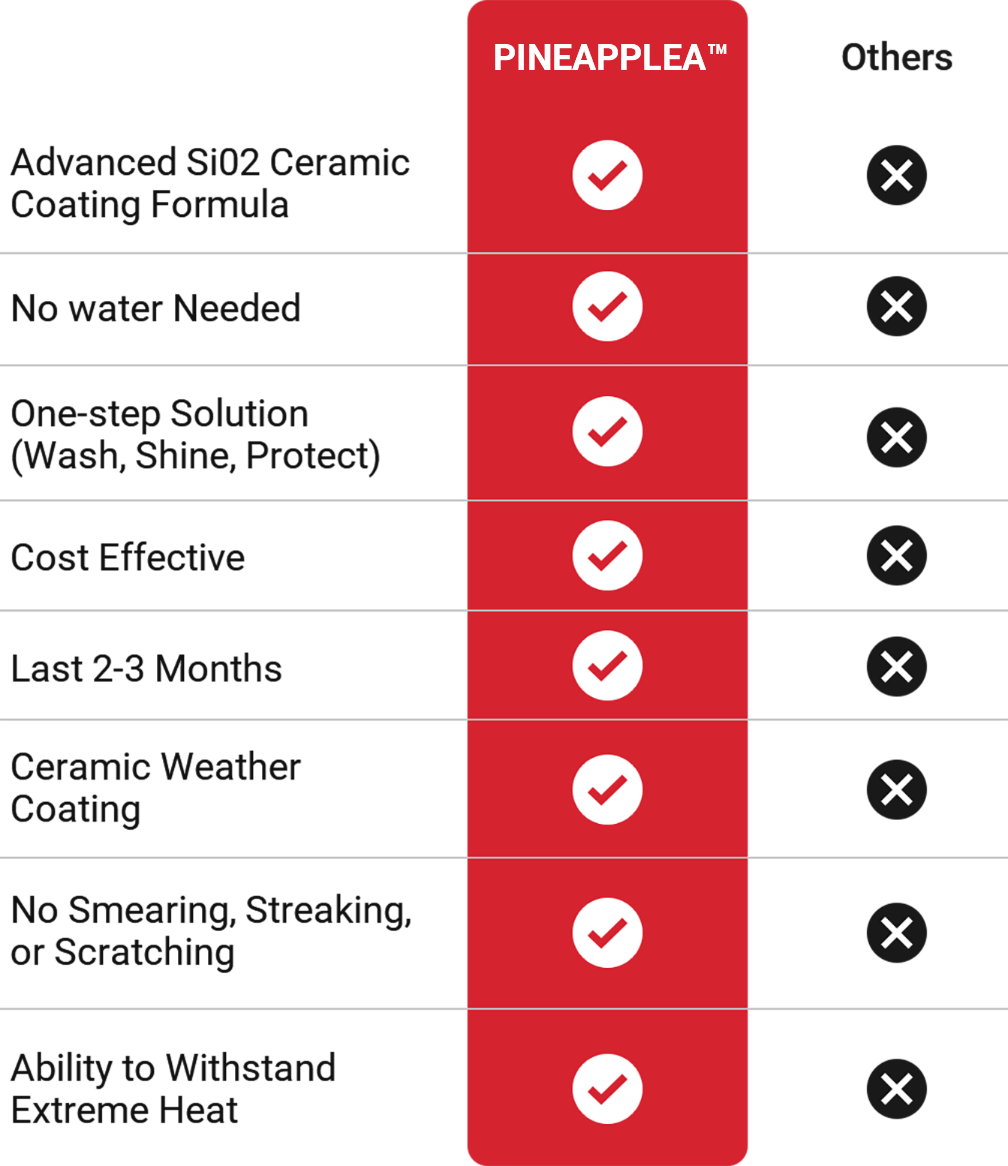 EASY to uSE
14 Day Money Back Guarantee
We offer a 100% money-back guarantee within 14 days of receiving any product. Try it out, if you're not happy we'll refund your purchase
Special Offer, Limited Quantities!
MOST POPULAR

Starting at 9.99 Each
BUY 1

MOST POPULAR

Starting at 9.99 Each
BUY 2 GET 1 FREE

BEST VALUE

BUY 3 GET 2 FREE
Starting at $5.79 Each
Worldwide shipping
Free returns
24/7 customer support
Secure payments